Digigen and Communication Competency Analysis
Abstract
The talk  active Digital Generation (DIGIGEN) phenomenon refers to the younger generation, especially Generation Z, who speak enthusiastically, are actively involved in conversations, and strive to interact effectively with the other person and grow and develop in the digital era which is full of technology and online connectivity. They are the generation most affected by digital technology, and the use of this technology has affected many aspects of their lives, including communication, education, entertainment and lifestyle. This research will describe the various competencies possessed by talk active DIGIGEN in an increasingly digitally connected environment. The depiction is based on the results of the Gen Z communication competency analysis displayed on Instagram social media. The research method used in this study is a qualitative descriptive research type. From the results of the analysis, there are 15 (fifteen) superior communication competencies possessed by Talk Active DIGIGEN in this digital era, namely: competence to communicate effectively by being an active listener, open oneself so that good cooperation and collaboration are established, empathize and understand others, be honest (authenticity) with personal data, competence adapt, competence digital awareness and responsible use of ICT, verify information sources, competence maintain online privacy and security, online ethics, leadership and have competence in maintaining digital balance.
References
J. H. and W. J. B. (eds) A. Leicht, Issues and trends in education for sustainable development. 2018. doi: 10.54675/yelo2332.
Pandji Sukmana and Azis Hakim, "The Influence of Work Quality and Employee Competence on Human Resources Professionalism at the Ministry of Defense Planning and Finance Bureau," Int. J. Soc. Sci. Bus., vol. 7, no. 1, pp. 233–242, 2023, doi: 10.23887/ijssb.v7i1.58202.
J. Ashariandi, "Pengaruh Kompetensi dan Motivasi Karyawan Terhadap Kinerja Pada Departemen Perencanaan Material dan Pergudangan PT. Pusri Palembang. Universitas Muhammadiyah Palembang, Fakultas Ekonomi dan Bisnis," 2017.
Romi, "Komunikasi Interpersonal Trainer Lembaga Pabrik Cerdas Commit Dalam Meningkatkan Kompetensi Peserta Pelatihan. Universitas Abdurrab. Pekanbaru," 2023.
S. Saleh, "Analisis data kualitatif," 2017.
Sugiyono, "Metode Penelitian Kuantitatif dan R&D," 2013.
Sugiyono, "Memahami Penelitian Kualitatif," 2016.
D. Oyasu, K. and Riewpituk, "CLCs in the Asia-Pacific region. Okayama ESD Promotion Commission (ed.), Education for Sustainable Development and Kominkan/Community Learning Centre. Okayama, Japan: Okayama University Press.," 2013.
wibowo, "Manajemen Kinerja.," 2012.
R. McPhedran Waitzer, J. and Paul, "Scaling social impact – when everybody contributes, everybody wins. Innovations," 2011.
F. Moore, M. and Westley, "Surmountable chasms: networks and social innovation for resilient systems. Ecology and Society," 2011.
Unesco, "UNESCO Global Action Programme on Education for Sustainable development: Information Folder. Paris," 2017.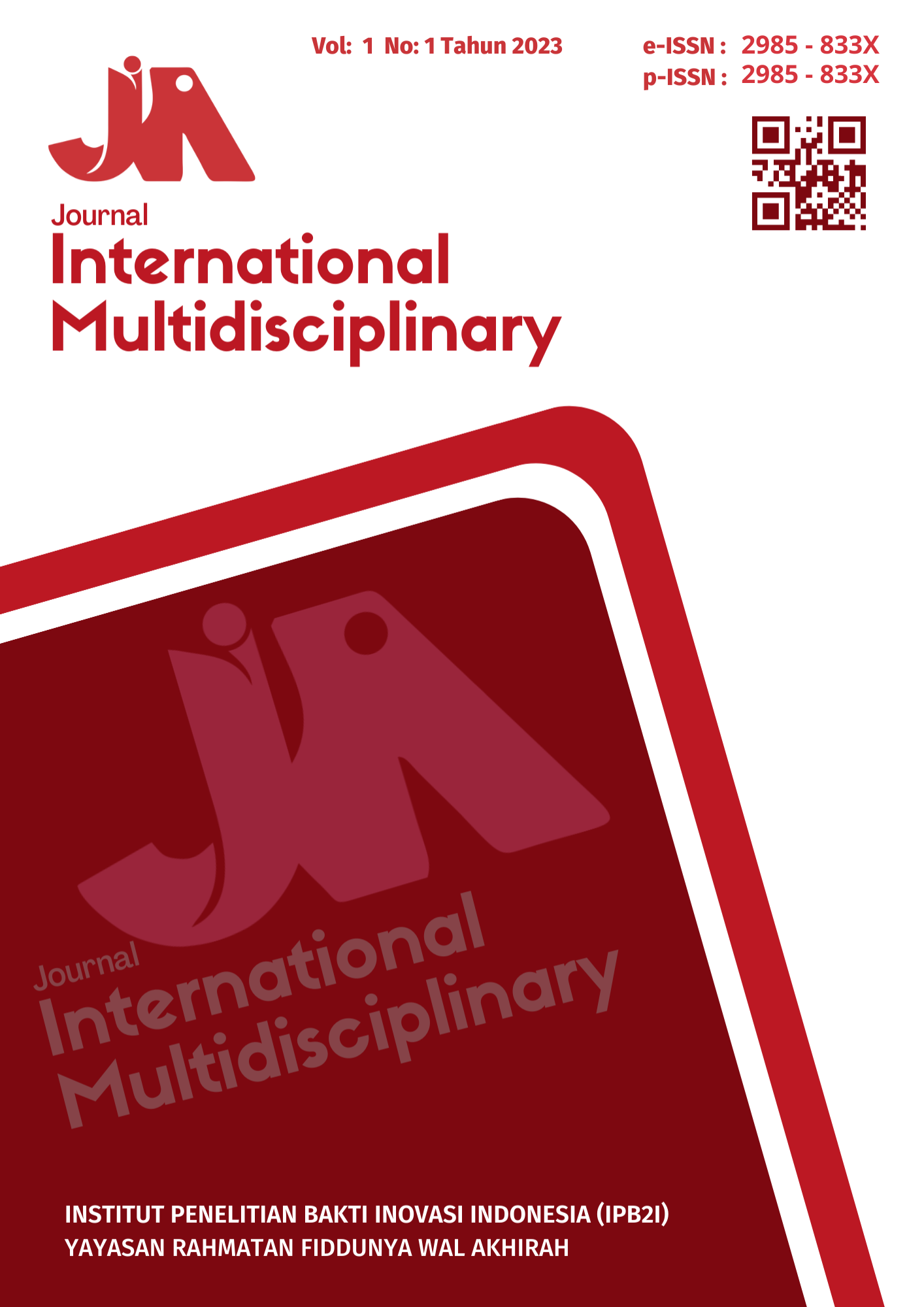 Downloads
How to Cite
[1]
Suci shinta lestari, "Digigen and Communication Competency Analysis ", JIM, vol. 1, no. 2, pp. 11–15, Jul. 2023.
License
Copyright (c) 2023 JIM - Journal International Multidisciplinary
This work is licensed under a Creative Commons Attribution-ShareAlike 4.0 International License.
JIM - Multidisciplinary International Journal provides open access to anyone, ensuring that the information and findings in the article are useful to everyone. This journal article's entire contents can be accessed and downloaded for free. In accordance with the Creative Commons Attribution-ShareAlike 4.0 International License. 

JIM-Multidisciplinary International Journa is licensed under a Creative Commons Attribution-ShareAlike 4.0